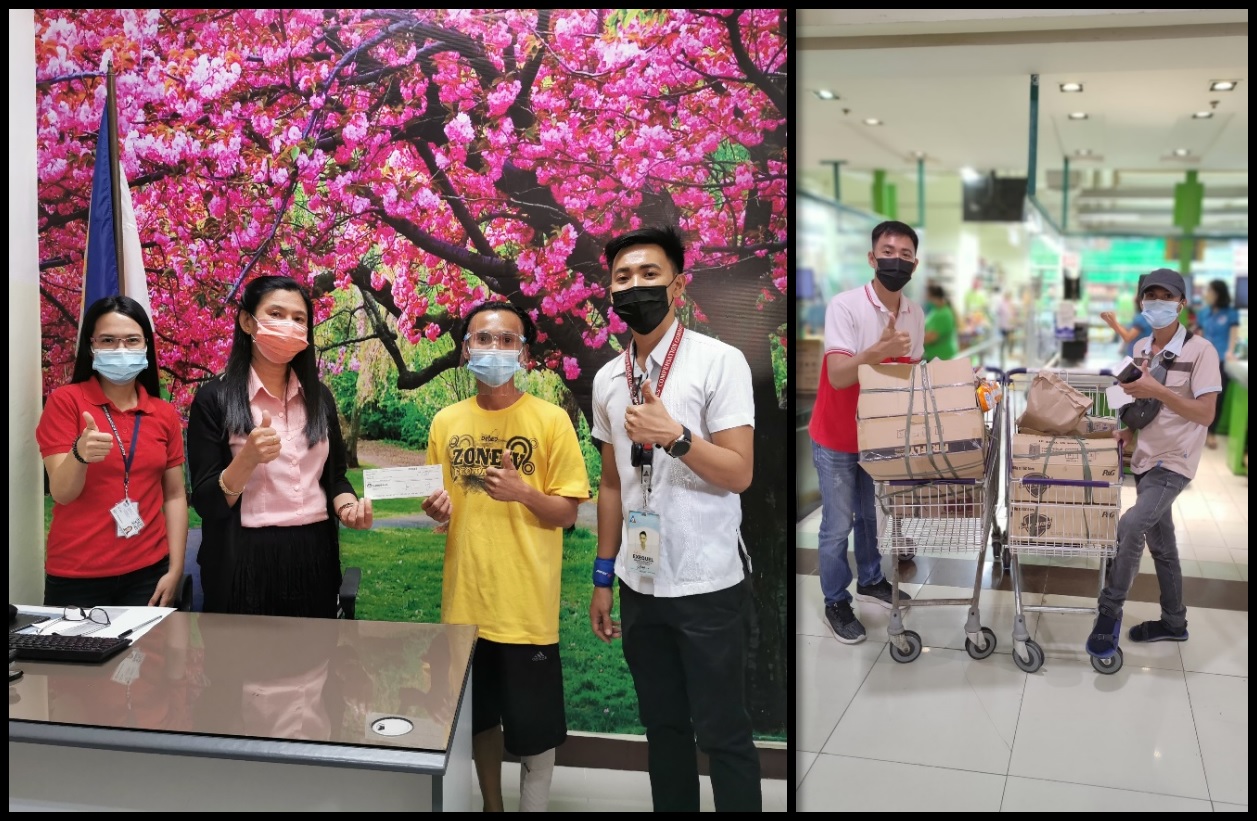 Louji Lapaña, Information and Communication Division officer-in-charge at Kablon Farm Foos, in Tupi, South Cotabato, sustained left leg fracture in August 2020, when he figured in a motorcycle accident along Tupi national highway while on his way to work.
The injury was compensable under the Employees' Compensation Program (ECP), thus, Lapeña was granted EC Temporary Total Disability (TTD) benefits amounting to ₱23,730 by the Social Security System (SSS) Koronadal branch.
Aside from the initial EC benefit, Lapaña underwent 17 free physical therapy sessions at Dr. Arturo P. Pingoy Medical Center, ECC's partner hospital in Koronadal City. He also received an EC travel and meal allowance amounting to ₱10,000.00.
In April 2021, he received cash assistance amounting to ₱10,000. Lapaña also received a livelihood starter kit amounting to ₱20,000 which helped him start a sari-sari store business in January 2022.
Under the ECC Katulong at Gabay sa Manggagawang may Kapansanan (KaGabay) Program, a person with work-related disability (PWRD), like Lapaña, can avail physical/occupational therapy and assistive devices that help facilitate their integration of person with a work-related disability (PWRDs) into the economic mainstream through physical restoration, training for re-employment or self-entrepreneurship.
"Sadyang 'di natin aakalain ang mga bagay na mangyayari sa ating buhay kaya't 'wag mawalan ng pag-asa dahil sa ECC aalagaan ka nila sa panahon na nangangailangan ka," Lapaña said.
ECC Executive Director Stella Z. Banawis said that one of the goals of ECC is to help PWRDs to recover from work-related contingencies and provide them with training for re-employment or sustainable livelihood toward economic stability.
The Employees' Compensation Commission is a government corporation attached to the Department of Labor and Employment (DOLE) for policy formulation and program coordination. ECC is mandated to provide meaningful and appropriate compensation benefits to workers and their dependents in the event of work-related sickness, injury, disability, or death.
K. Daga – REU12