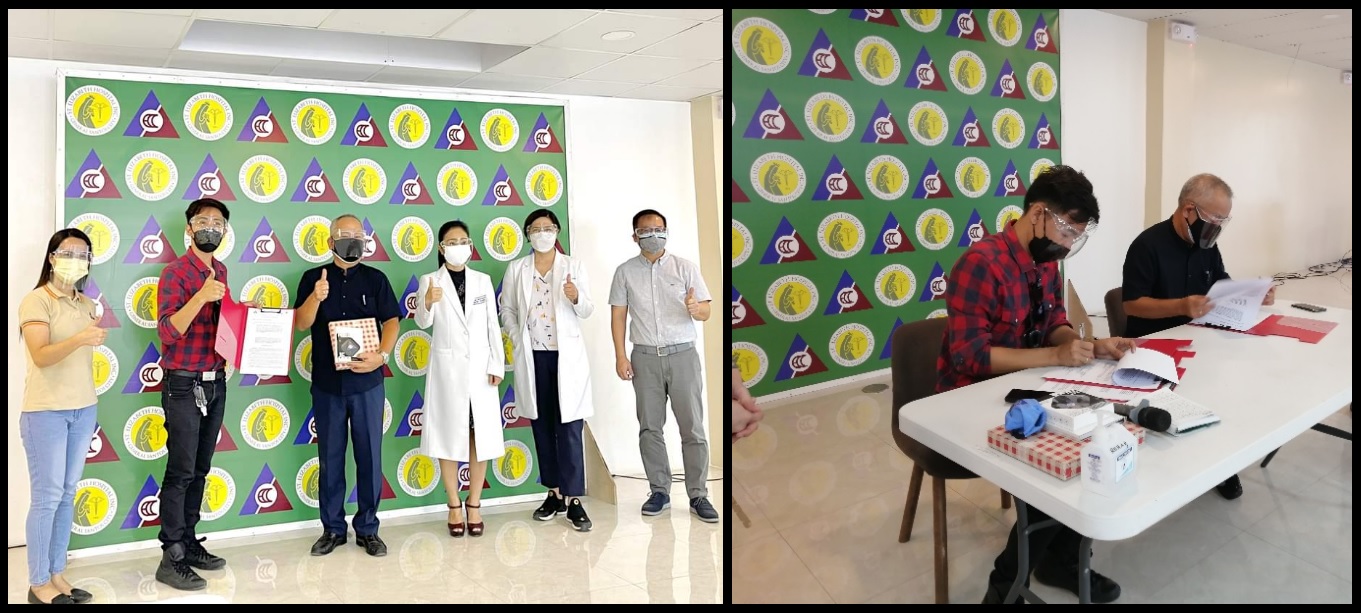 GENERAL SANTOS CITY – The Employees' Compensation Commission (ECC) and St. Elizabeth Hospital Inc. (SEHI) recently renewed their partnership in giving free occupational and physical therapy sessions to workers who were injured and became physically disabled due to work-connected contingencies.
The MOA signing was attended and witnessed by SEHI Chief Operating Officer Antonio G. Veneracion, CPA, Medical Director Ronaldo G. Veneracion, MD, Rehabilitation Doctor Maria Rannie La Rosa-Gagwis,MD and Chief of Clinics Ma. Helena V. Garcia, MD.
Information Officer II Kaye Daga of ECC-REU 12, gave a brief background on the ECC's mandates, programs, benefits, and services. While Exequiel Salcedo, ECC-REU 12 Administrative Officer, conveyed the message of ECC Executive Director Stella Z. Banawis which said that, "This [MOA signing] marks a very significant milestone in our joint efforts to pursue the provision of appropriate rehabilitation services to all Filipino workers who met work-related contingencies and will further ignite that commitment as we work together towards a common goal of extending appropriate and immediate assistance to all PWRDs in the region."
The ECC partners with various hospitals and rehabilitation centers in order to provide its beneficiaries with therapy sessions thru its Katulong at Gabay sa Manggagawang may Kapansanan (KaGabay) Program which helps facilitate the reintegration of persons with work-related disabilities into the economic mainstream through physical restoration, training for re-employment, or self-entrepreneurship.
K. Daga – REU12