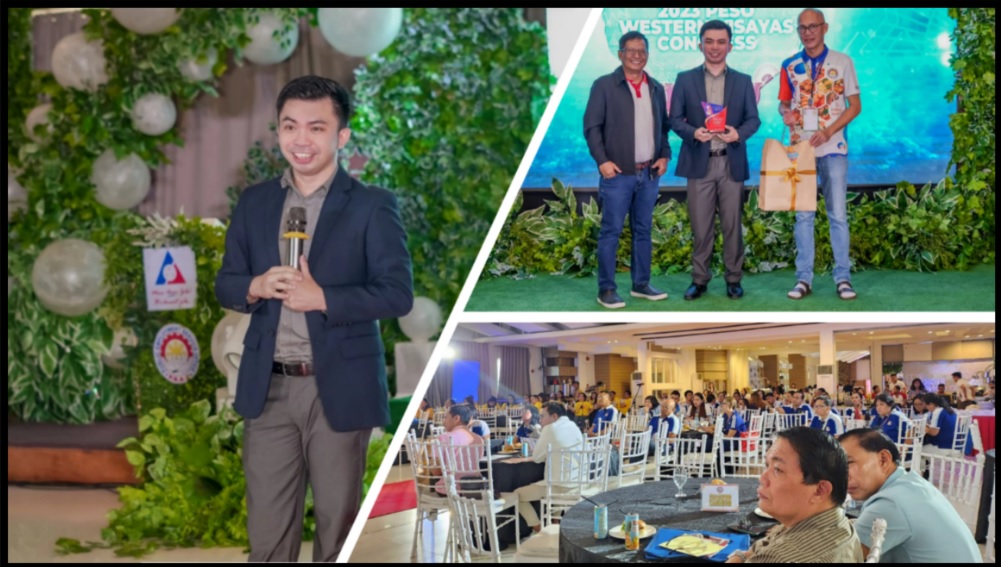 The Employees Compensation Commission (ECC) left a significant impact during the Regional Public Employment Service Office (PESO) Congress, held in Pontevedra, Capiz on September 5-6, 2023.
The ECC presented a comprehensive overview of the EC Program, a primary social protection and worker's safeguard program administered by the Social Security System (SSS) for the private sector and the Government Service Insurance System (GSIS) for the public sector.
The event gathered over 120 PESO officers and participants from local government units, led by DOLE Regional Director Atty. Sixto T. Rodriguez, Jr. who expressed profound gratitude for ECC's inclusion in the Congress' agenda.
As representative of ECC, REU 6 Information Officer II Stephene S. Barredo underscored the paramount significance of worker's protection in our society and delved into the intricacies of work-related injuries and illnesses, highlighting the crucial role of Occupational Safety and Health Center (OSHC) in workplaces. The session emphasized not only legal compliance with labor department regulations but also the moral obligation to those tirelessly supporting their families.
As the conversation delved into the EC Program, a palpable sense of compassion and understanding filled the room. It meticulously explored the compensation and rehabilitation aspects of the EC Program, leaving no question unanswered regarding benefits, processes, and EC claim requirements.
ECC Acting Executive Director Kaima Via B. Velasquez reaffirmed the agency's commitment to serving Filipino workers, emphasizing that this event provided a valuable platform to connect with labor front-liners in local government units.
"We believe that forging partnerships with all of you will ensure assistance and information for workers in your respective municipalities and localities. This opportunity you've given us symbolizes unity and collaboration, a collective pledge to support Filipino workers in their times of need," Director Velasquez stated.
Acting Executive Director Velasquez further elaborated that this particular session went beyond policies and regulations; it was about extending a helping hand to every PESO officer in Western Visayas, a reminder to each worker that they are not alone on their journey towards safer and healthier employment.
S. Barredo – REU 6