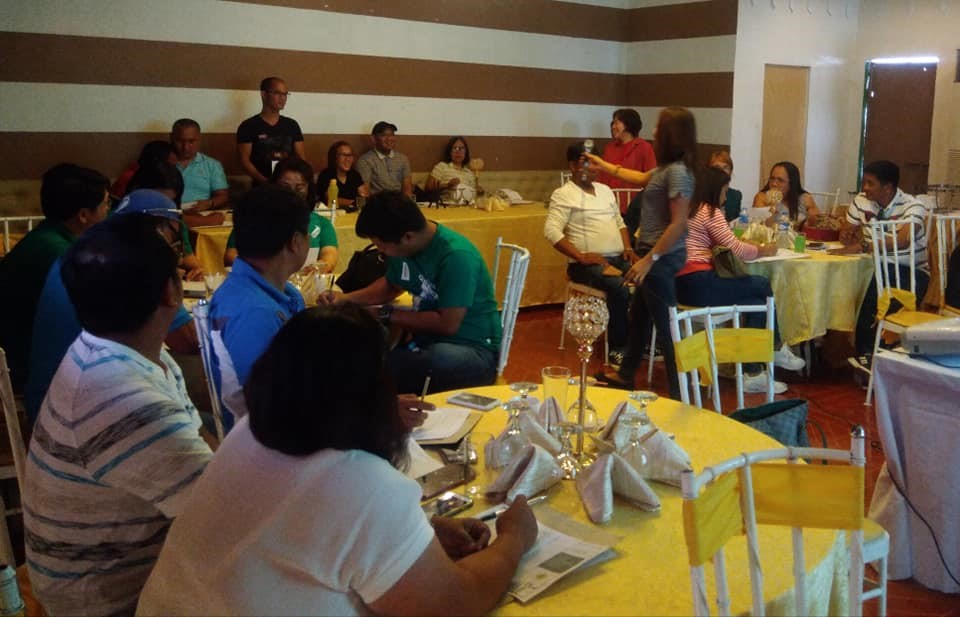 Tuguegarao City, Cagayan – In order to increase workers awareness on the Employees' Compensation Program (ECP), the ECC Regional Extension Unit 2 in partnership with DOLE Cagayan recently conducted an ECP orientation among trade union officers and members in Region 2.
The 3-day activity aimed to capacitate union officers and members on the different labor laws, rules and regulations, the new OSH law and the Employees' Compensation Program. The participating companies were those with organized employees' union.
Representatives from the Electric cooperatives, University of Cagayan Valley and the URC- Cagayan Robina Sugar Milling Corporation attended the training on April 2, 2019 at the Taj Hotel, Tuguegarao City while representatives from both Isabela Electric Cooperatives I and II, Dalton Academy, Coca-Cola Bottlers Philippines Inc. participated in the activity on April 3, 2019 at the Chef Albert and Marco Restaurant, Ilagan City, Isabela.
Further, the lone organized union in Quirino, the Quirino Electric Cooperative joined the Nueva Vizcaya Electric Cooperative, Global Heavy Equipments, FCF Minerals, Oceana Gold Phils. Inc. participated in the same activity on April 4, 2019 at the NV Alay Kapwa MPC, Solano Nueva Vizcaya.
"You are the DOLE in your own offices,therefore you should be equipped with the right information and knowledge on the processes and legislations implemented by the agency, so as you can apply them properly on your companies, hence this annual capacity building is conducted," said DOLE Assistant Regional Director Atty. Russel Jallorina.
ECC Executive Director Stella Zipagan-Banawis also encouraged all the participants to become ECP advocates by sharing the information to their families and friends who are already working.
"Employees' must always prioritize their safey and health at workplace and prevention programs need to be observed to avoid any work-related contingencies," Banawis added.