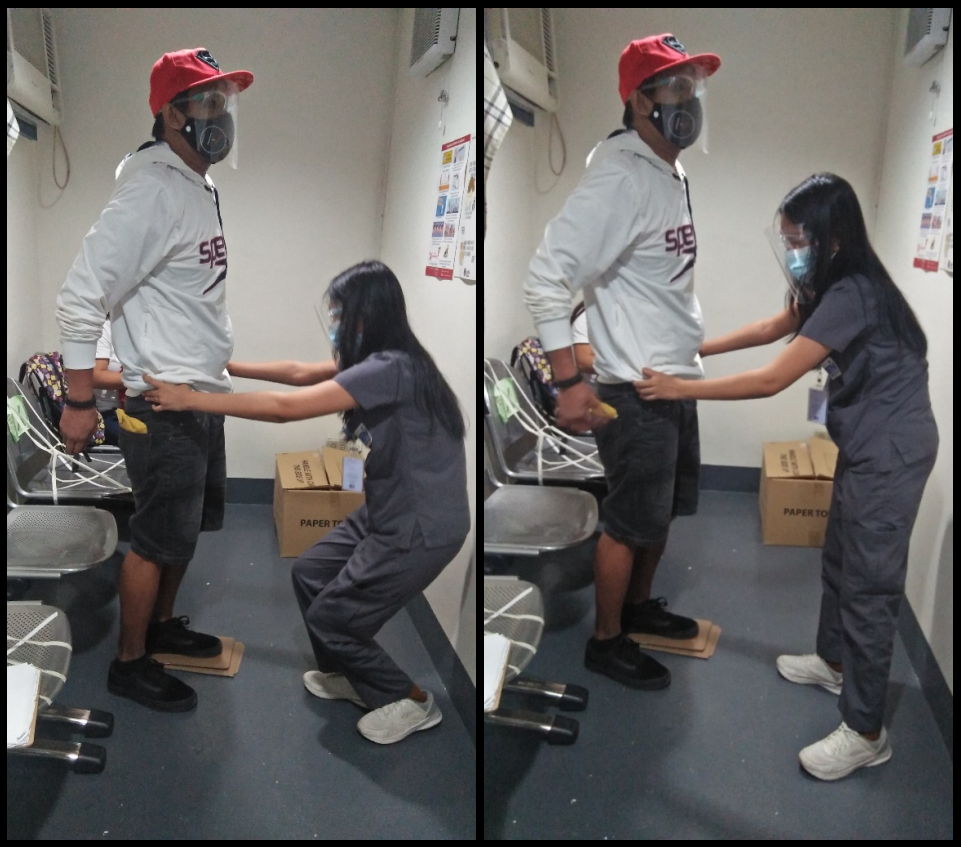 PWRD Brix Garduque being assessed for a shoe with length modification for his fractured left leg on July 26, 2021 at UERM Memorial Medical Center, Aurora Blvd., Quezon City.
Brix Garduque, a 39-year-old person with work-related disability (PWRD), was provided with free physical therapy services and will be granted a shoe with length modification under the Employees' Compensation Commission (ECC)'s Katulong at Gabay sa Manggagawang may Kapansanan (KaGabay) Program.
Garduque, who was working as a pool attendant in Altaserv, Inc. in Paranaque City, figured in a motorcycle accident while at work in October 2019 which resulted to his left leg fracture. Due to the said injury, Garduque was hospitalized which rendered him unable to work for 90 days. The Social Security System Paranaque Branch approved his EC sickness claim in 2020.
The injury affected Garduque's gait and had since caused occasional pain in his left leg. In July 2021, he availed the free physical therapy services under the ECC-KaGabay Program and was determined to benefit from a shoe modification by his attending physician at the University of the East Ramon Magsaysay Memorial Hospital. Accordingly, Garduque underwent shoe measurement with length modification which will be granted to him once finished.
Garduque will also be availing skills training under the ECC-KaGabay Program. Said training aims to provide him with new competencies, subject to his potential, to aid him in re-employment.
The ECC-KaGabay Program is a special economic assistance program that caters to the rehabilitation needs of PWRDs. All the benefits and services under the program are being provided to qualified PWRDs for free.
J. Romasanta – REU4A