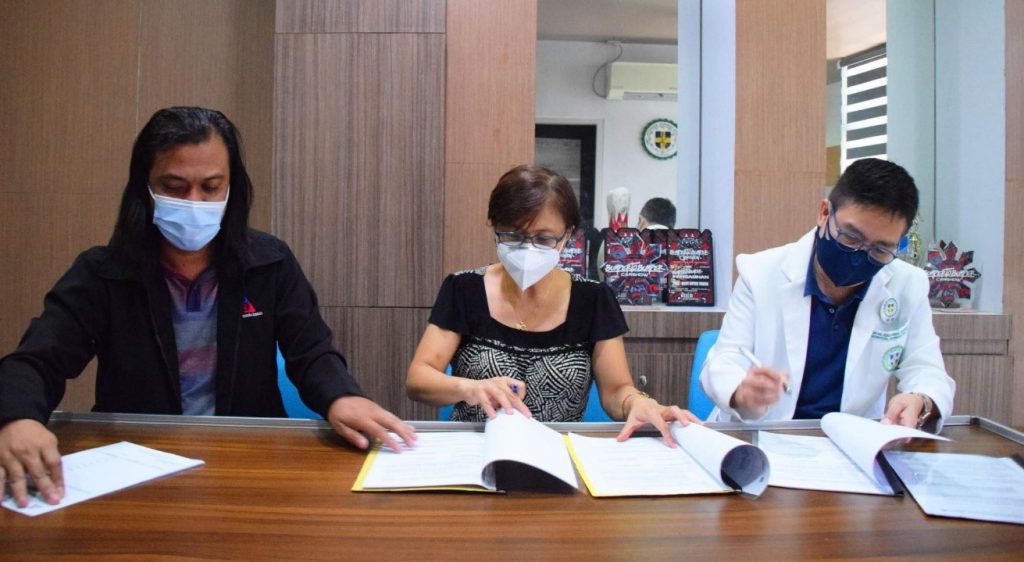 The Employees' Compensation Commission Regional Extension Unit I (ECC-REU 1) and the Nazareth General Hospital (NGH) signed a Memorandum of Agreement (MOA) for rehabilitation services of persons with work-related disabilities (PWRDs) on June 21, 2022 at the NGH in Dagupan City.
The partnership intends to help and improve the condition of PWRDs, especially those needing rehabilitation services such as physical and occupational therapy.
ECC Executive Director Stella Zipagan-Banawis said that, "This MOA marks a significant milestone in our joint efforts to pursue the provision of appropriate rehabilitation services to all Filipino workers who met work-related contingencies."
NGH is the ECC's second partner institution in Dagupan City aside from Madeline Physical Therapy and Rehabilitation Center situated in Luzon Medical Center to provide rehabilitation services for Pangasinenses.
The MOA signing was attended by ECC Rehabilitation focal Dr. Edmundo D. Exconde Jr., Medical Director of NGH, Dr. Polyana Escano, and Dr. Randy Angelo Ponciano.
"We will continue to foster partnership with different institutions nationwide to ensure effective and timely delivery of services to our clients," Banawis added.
The ECC partners with various hospitals and rehabilitation centers in order to provide its beneficiaries with free therapy sessions thru its Katulong at Gabay sa Manggagawang may Kapansanan (KaGabay) Progam which helps facilitate the reintegration of PWRDs into the economic mainstream through physical restoration.
D. Dupagan – REU1