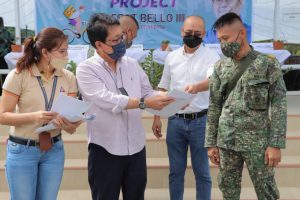 The Employees' Compensation Commission (ECC) continues to provide benefits and services under the Employees Compensation (EC) Program to Filipino workers who have experienced work-related illness, injury, or death.
During the pandemic, the ECC stood firm in the face of adversity, providing quality services and benefits to its clients, as it had in previous years.
In 2020 and 2021, the ECC paid a total of P4.26 billion to 640,850 claims through its implementing agencies, the Social Security System (SSS) for private sector workers and the Government Service Insurance System (GSIS) for government employees. Of these claims, a total of P460.71 million were provided to 78,833 claimants due to work-related CoVID-19.
Moreover, a total of P541.71 million of one-time EC Financial Assistance were granted to 27,087 qualified EC pensioners who received at least one month of EC pension between the period of January 2020 to May 2021.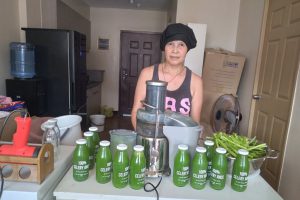 The ECC also reaffirmed its commitment to empower persons with work-related disabilities (PWRDs) and assist them in responding to the pandemic's crisis through the Katulong at Gabay sa Manggagawang may Kapansanan or KaGabay Program
In 2021, the ECC awarded starter kits amounting to P5.1 million to 253 PWRDs. Complementary kits amounting to P830,000.00 were also distributed to 83 PWRDs who were able to sustain their livelihood initiatives for at least three months instead of one year in consideration of the economic difficulties brought by the pandemic.
In addition, a total of 53 PWRDs underwent physical/occupational therapy sessions, while 20 PWRDs were afforded rehabilitation appliances/prosthesis and 150 availed entrepreneurial and skills training.

Apart from these, the ECC also continued to strengthen its Quick Response Program (QRP), which provides immediate assistance to workers and their families in the event of work-related sickness, injury, or death in the form of psychosocial support and cash assistance of P10,000 for workers with approved EC sickness or disability claims at the Systems or P15,000 for beneficiaries of deceased members with approved EC death claims.
To date, cash assistance benefits totaling more than P212.8 million have been paid to 21,280 workers and/or their beneficiaries whose contingency is COVID-19.
The strong and healthy status of the State Insurance Fund gives the ECC more reasons to push for more benefits, better services and other much-needed assistance for the PWRDs as its total assets now amount to P80.39 billion as of December 2021.
All of these and other ECC efforts would not be possible without the strong support of the ECC Governing Board, officials, and staff, including those working in the ECC's 14 Regional Extension Units across the country.