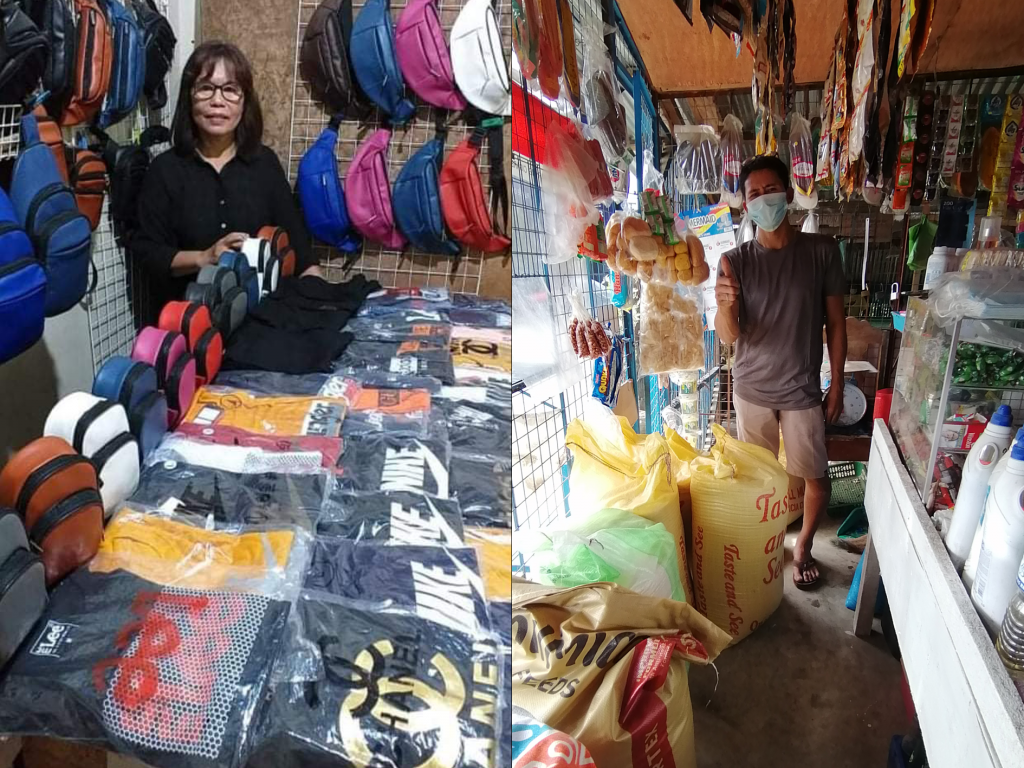 Two PWRDs from Cagayan de Oro City (CDO), received livelihood starter and complementary kits amounting to ₱20, 000.00 and ₱10, 000.00, respectively, under the Katulong at Gabay sa Manggagawang may Kapansanan (KaGabay) Program of the Employees' Compensation Commission (ECC).
Carmelita Tupaz had a work-related accident in August 2019 which resulted to the fracture of her arm. Andy Valerio, a former security officer assigned at Misamis Oriental, had an accident while going to work in February 2014 which injured his left leg. Both PWRDs filed and received EC benefits at Social Security System (SSS) CDO. The KaGabay Program facilitates integration of PWRDs into the economic mainstream through physical restoration, training for re-employment or self-entrepreneurship.
Tupaz joined the livelihood seminar on July 30, 2020 which was organized by ECC and in partnership with the Regional Tripartite Wages and Productivity Board-10. In February 2021, the extension unit office of ECC in Cagayan de Oro City awarded Tupaz a livelihood starter kit worth ₱20, 000.00 for her RTW Overruns Retailing Business.
Valerio, on the other hand, joined the livelihood training conducted by ECC, RTWPB-10, and DTI-Negosyo Center in June 2018. Thereafter, he received his ₱20, 000.00 starter kit to purchase grocery items and automatic "tubig" machine for his sari-sari store business. Being successful in sustaining the livelihood given by ECC, Valerio was recommended for a complementary kit worth ₱10, 000.00 which he received in March 2021.
"Dako kaayo ug tabang ang ECC livelihood sa akoa ug sa akong pamilya (ECC's livelihood assistance has been a great help to me and to my family)," said Valerio.
The ECC-CDO, in coordination with RTWPB-10 conducted the livelihood seminar to 12 PWRDs, mostly coming from Cagayan de Oro City and Misamis Oriental. The said seminar was a combination of online and face-to-face training to prepare the program beneficiaries for the livelihood assistance from the ECC.
XXX
S. Obice – 10